Brian M. Lehner  CFP® CEP®
Managing Partner – Financial Advisor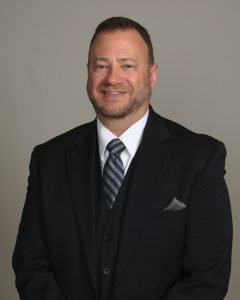 Brian M. Lehner, CFP®, CEP®, is the Managing Partner of Lehner Carroll Shope Capital Management. He has been in the Financial Services industry for more than 25 years, since 1989. Brian specializes in retirement planning and investment portfolio management. Brian is among the 20% of financial planners who can claim to be Certified Financial Planner™ Practitioners.* This distinction and certification is one of our nation's foremost professional educational and support organizations in the area of estate planning.
He offers informational seminar programs that assist and educate clients in taking a more commonsense approach to the economy, investing, and what lies ahead. With more than 25 years of experience in portfolio design, Brian is able to inform clients on portfolio diversification, which could provide confidence in tough economic times.
Brian has a unique view on managing a portfolio and understands that cash flow is often the primary concern for most retirees. With this in mind, each portfolio is built knowing that income can be the driving force, not necessarily stock market performance. As a coach and teacher at heart, Brian's passion is helping clients reach their full financial potential while understanding how their portfolio functions.
Not only does Brian hold his securities licenses 6, 7, 24 and 66 through FINRA, but also his Life, Accident, Health and Annuity Insurance License. He is a graduate of the National Institute of Certified Estate Planners®, receiving his Certified Estate Planner ™ (CEP®) designation. Brian obtained a Certification in Financial Planning from Bowling Green State University and a degree in
Economics from the University of Iowa.
For more than 20 years, Brian has been actively involved in a variety of charitable and social organizations, as well as being a former board member with the MS Society in Northwest Ohio. In addition to traveling, Brian loves to spend time with his friends and family, which includes his time playing and coaching multiple sports.
* http://www.cfp.net/become-a-cfp-professional/a-career-in-demand/research-shows-benefits-of-cfp-certification